*See Details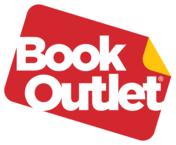 Looking for something for yourself? Visit our sister brand Book Outlet for incredible deals on brand new books for you.
See for yourself
Don't just take our word for it...





"Sooo happy with my purchase!! I got amazing books for a fraction of the cost and they were in perfect condition!"





"Great selection, Great prices, Great service! Will be a returning customer."





"The books that arrived were great quality and so many great options on the website and a great price. Will definitely be building my kids library up with this company."